Your gateway to a new beginning
Business Immigration – UK Self Sponsored
Let us be very clear, that officially there is no UK self-sponsored visa category, but it is possible to self-sponsor yourself for a Skilled Worker visa by setting up or buying into a UK-based business. This can be a good option for entrepreneurs and business owners who want to live and work in the UK. IAS can assist you in doing this with our well-established business links in the UK. We can assist you to Set up or buy into a UK-based business that meets the eligibility criteria for sponsorship. Obtain a sponsorship license. Offer a job to you from your business that meets the minimum salary requirement for the Skilled Worker visa. You must demonstrate that you have the skills and experience required for the job. Successful applicants can get up to five years work permits.
ACQUISITION/INCORPORATION OF BUSINESS IN THE UK
Expanding your business to the UK presents a world of opportunities and growth. Our business services are meticulously designed to guide you through the process of establishing or acquiring a business in the UK. From strategic planning to legal documentation and operational setup, we're here to ensure your successful entry into the UK business landscape
Navigating the various investment visa options can be overwhelming. We assist you in selecting the most suitable program, providing insights into eligibility requirements, investment thresholds, and benefits associated with each option.
A well-structured business plan is a cornerstone of investor immigration. Our team helps you draft a comprehensive business plan that showcases your vision, potential job creation, and contribution to the local economy.
Ensuring that your employees have the right to work in the UK is crucial. We assist in implementing effective right to work checks and conducting audits to validate compliance.
CERTIFICATE OF SPONSORSHIP (COS) MANAGEMENT
Before making any investment, due diligence is essential. We guide you through researching and evaluating potential business opportunities, ensuring that your investment aligns with your long-term objectives.
APPLICATION PREPARATION AND SUBMISSION
Our experienced professionals meticulously prepare and review your immigration application, ensuring that all necessary documentation is accurate and complete before submission.
NEGOTIATION AND NETWORKING
Building connections in a new market is crucial for success. We help you establish valuable connections with local partners, industry professionals, and relevant authorities to facilitate a smooth transition.
Your journey doesn't end with immigration approval. We provide post-immigration support, assisting you in navigating settlement processes, business establishment, and compliance with local regulations.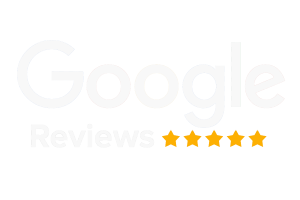 Discover What Our Clients Say About Our Excellence!
We Offer tailored solutions
to Resolve their immigration related problems.